Qamar Zaman
brand story powered by press RELEASES
Stories:
News - Press Releases - Blogs
BrainStackers has launched a new site showcasing a unique content marketing service designed to maximize brand exposure. Clients in any field can contact the agency for hyper local campaigns. Portland, United States – September 24, 2021 / / — The experienced creative advertisers and marketing specialists at BrainStackers explain that, in previous years, the best marketing exposure has been li...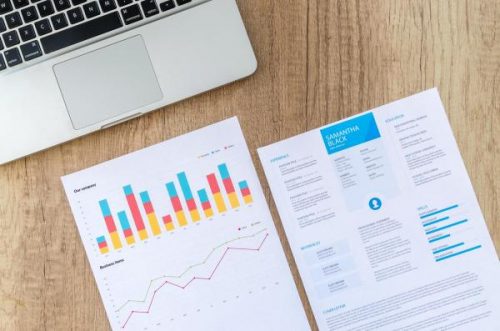 September 22
Search Engine Land's daily brief features daily insights, news, tips, and essential bits of wisdom for today's search marketer. If you would like to read this before the rest of the internet does, sign up here to get it delivered to your inbox daily. Good morning, Marketers, being in-person isn't worth anyone's well-being. That's why we're planning to continue virtual SMX and MarTech events i...
September 21
Videos are the language of the Internet right now. Businesses and creators alike are capitalizing on the qualities of the medium, engaging with both dedicated and casual audiences to great effect. Online tutorials, social videos, and product explainer videos have become staples in digital marketing, and they help market brands and products of all kinds. But you have to make your awesome marke...
September 20
| Share Google Ads is a great tool for generating targeted leads. It also offers many features that enable advertisers to track their campaigns' performance. Google also offers call forwarding as one of its features. Advertisers can track calls made by Google call extensions and call-only ads using Google's forwarding numbers. Google's call forwarding service provides information such as the...
September 18
The Miss Cayman Islands Universe committee is encouraging the public to show their support for the nine Miss Cayman Islands Universe contestants tonight by tuning in to the 2021 Miss Cayman Islands Universe Pageant. Due to COVID-19 restrictions, only a limited number of people may attend the function at the Westin tonight in person and those persons would have previously sent an RSVP. For tho...
September 18
The Cayman Islands Cancer Society is celebrating its 25th anniversary with the issuing of a special stamp and first-day cover. The 25 cent stamp features a lavender ribbon, which symbolises all types of cancer, while the first-day cover envelopes display a lavender ribbon as well as a bell, which signifies the celebration of those who have lived to fight another day against the disease. The c...
September 18
Keeping up with injuries, suspensions, and roster changes in college football is much more difficult than in professional sports. Because there are no reporting requirements, you'll often see beat reporters and those covering the team finding out about missing players mere minutes before kickoff. Sometimes they'll notice a player isn't dressed during warm-ups. Coaches and media relations peopl...
September 18
Kadarius Toney's rookie season with the New York Giants is off to a rough start to say the least. Through the first two games of his pro career, the Florida product has lost two yards combined on a pair of catches. Giants fans thought Toney expressed his frustrated with his role in New York on Thursday night since he posted this message on Instagram: "I don't be mad s*** just be lame to me fo...
September 18
A traffic incident can happen at any moment. Let's face it. We don't have any control over such circumstances. And once an accident does happen, there is bound to be damage to property and injuries to people. But what happens after the occurrence? Can someone take responsibility for the matter? Can I, as the victim, have some sort of compensation? It is easy to understand that the medical bill...
September 18
People in Iran send 15 billion messages every day through Telegram, the most popular social media app in the country and 45 million people are registered as members, the Statistical Center of Iran (SCI) said on Saturday. Telegram, like Facebook and You Tube, is blocked by the authorities and people have to use VPNs and other circumvention tools to get access to the app. Almost every Iranian u...