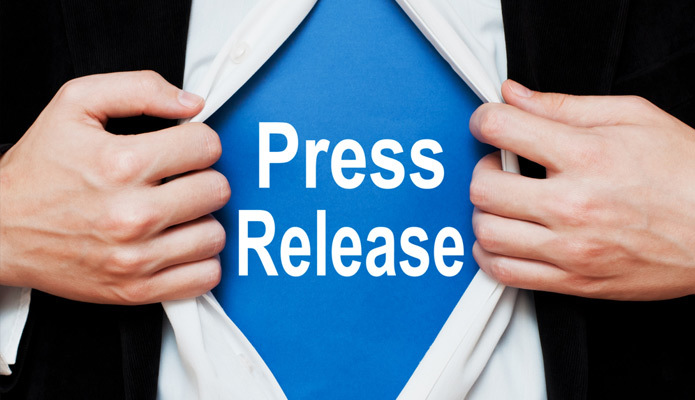 4 Rules for Press Release Writing - Gain High Journalistic Value
Data shows that on average press releases are viewed an estimated 275 times weekly, and an average 70 times per week by the media
Traditionally, a first major step to business marketing has been to strategize the release of a press release to give one's public relations strategy a boost. However, times have changed in terms of how to make press releases effective. Digital marketing has facilitated an atmosphere where thousands of press releases are disseminated online, leaving journalists in a quandary of how to balance being able to sift through so many to find the most newsworthy items on borrowed time.
Many business marketers post their press releases to news wires, with the hopes that a chosen wire has the juice to send it out to thousands of publications on their behalf and ultimately see them reposted through authoritative sources. This is a good strategy. After all, statistics show that on average press releases are viewed an estimated 275 times weekly, and an average 70 times per week by the media. The more views a release receives the higher the chances of pickup and reposting.
However, according to Qamar Zaman, digital marketing expert and CEO of online press release distribution company Submit 123 PR, no matter how excellent a PR service is, the press release will not see the light of day unless it is well crafted. Says Zaman "journalists will not allow their integrity to be devalued by poor press release content. Business marketers must ensure that every release sent out possesses high journalistic value."
The same sentiments were expressed in a previous Forbes article where top journalists of major publications were interviewed about the characteristics of the press releases they choose to read, and what makes some immediately eligible for the slush pile.
Rick Newman, a columnist with Yahoo! Finance, is quoted as stating in the piece "Press releases are an efficient way to get news out to reporters, but often the language used is very dense and tedious to get through. I sometimes read an entire press release and can't pull out the key takeaway."
Rules for Making Your Press Release Content King
Zaman says there are four primary ways to ensure that a business press release has the integrity needed to be welcomed by various media outlets. These are:
Immediate Relevance - Press releases must possess a message that has immediate relevance to readers. They must prove to be relevant today; not tomorrow or yesterday.
Storytelling Appeal - Press releases must in essence tell a story that sells the conflict and drama that people generally crave from any other news items they read. Businesses that have in their messages a story of triumph or overcoming challenges can particularly intertwine the element of drama relatively easily.
Relatable Characters - Press releases should also be fact based, without made up characters, but the people spotlighted in each release should be relatable to readers. Before mentioning anyone in a business release, it is wise to ask, who will really care about this person?
Newsworthiness - Press releases today like stories published in newspapers or magazines are items that give not only journalists but many members of the target audience of a given business their first dose of information about the topic being addressed. Therefore, the news within a press release should always be…well, newsworthy.
Business that are seeking effective distribution channels for their well crafted releases can visit  http://www.submitpressrelease123.com/ for more information about what Submit 123 PR has to offer.
Media Contact:
Submit Press Release 123
Salma Zaman
972-646-2788
Connect with Submit on Facebook, Twitter
News Provided By: Submit Press Release 123
 

This news has been published for the above source. Kiss PR Brand Story Press Release News Desk was not involved in the creation of this content. For any service, please contact https://story.kisspr.com.

Content Disclaimer: 
The above review statements are those of the sponsor (Source of content) and do not necessarily reflect the official policy, position or views of the content publisher. The content distribution company is therefore not responsible for the content and its authenticity and legal standing of the above subject matter. Each individual is required to exercise its content when making a purchase from the above offer. The information does not constitute advice or an offer to buy. Any purchase made from the above press release is made at your own risk. Consult an expert advisor/health and professional advisor before any such purchase. Any purchase made from this link is subject to the final terms and conditions of the website's selling as mentioned in the above as source. The content publisher and its downstream distribution partners do not take any responsibility directly or indirectly. If you have any complaints or copyright issues related to this article, kindly contact the company this news is about.  
DISCLAIMER of Liability. IN NO EVENT SHALL OUR PR COMPANY BE LIABLE OR RESPONSIBLE TO YOU OR ANY OTHER PERSON FOR ANY DIRECT, INDIRECT, INCIDENTAL, CONSEQUENTIAL, SPECIAL, OR EXEMPLARY DAMAGES OF ANY KIND, INCLUDING WITHOUT LIMITATION, LOST PROFITS OR LOST OPPORTUNITIES, EVEN IF ADVISED OF THE POSSIBILITY OF SUCH DAMAGES IN ADVANCE AND REGARDLESS OF THE CAUSE OF ACTION UPON WHICH ANY SUCH CLAIM IS BASED, INCLUDING, WITHOUT LIMITATION, ANY CLAIM ARISING OUT OF OR IN CONNECTION WITH ANY OF THE CONTENT, INCLUDING, WITHOUT LIMITATION, AUDIO, PHOTOGRAPHS, AND VIDEOS, OR OF THE ACCURACY, RELIABILITY, OR LEGALITY OF ANY STATEMENT MADE IN OR OMITTED FROM ANY advertisement, sponsorship, endorsement, testimonial, opinion, or other product-related or service-related statement or review appearing in the Websites or in ANY post or article distributed via the Websites.