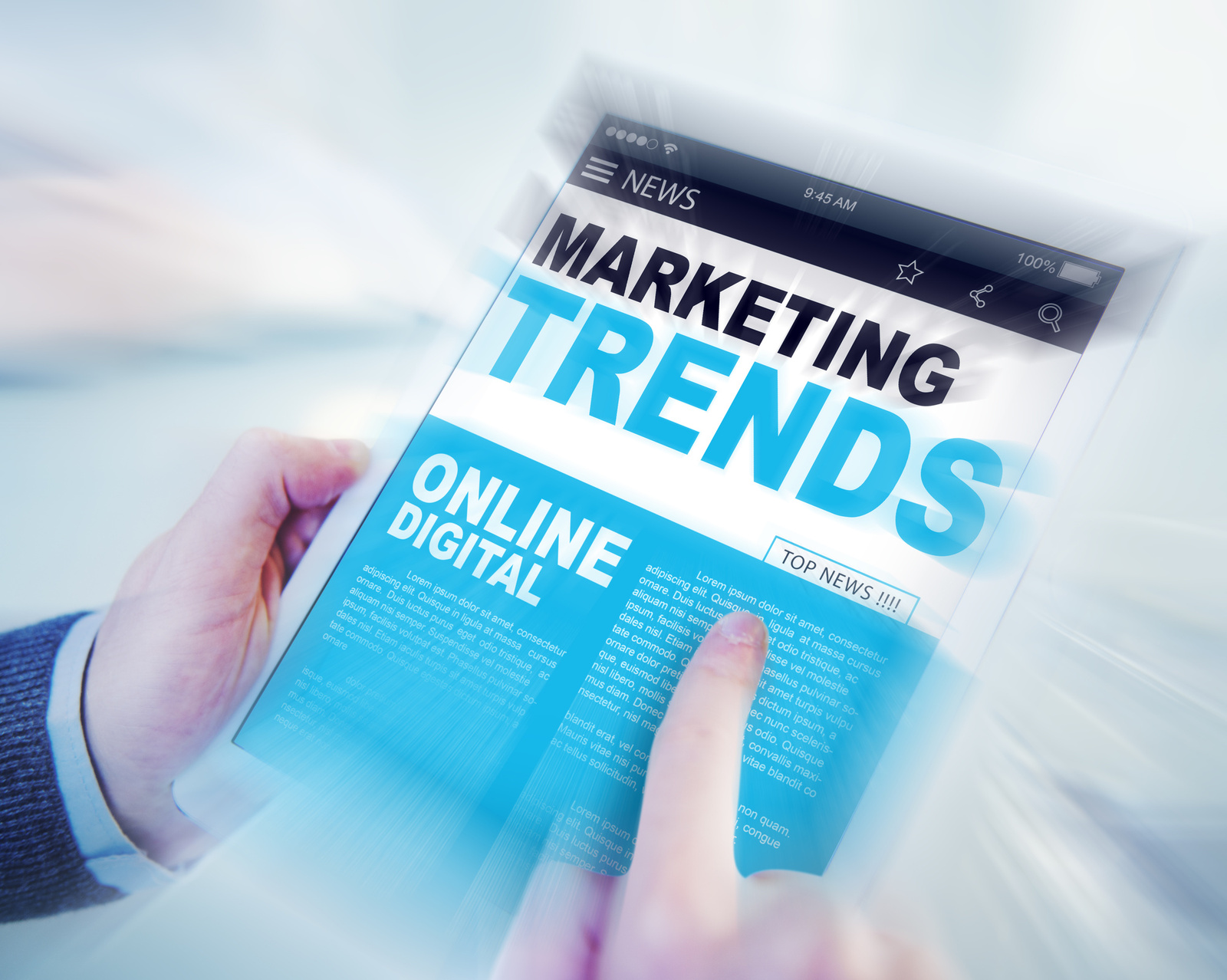 Dallas SEO Expert Reveals Digital Marketing Trends
It's always a good idea to keep up with trends in the marketing industry. Here's everything you need to know about current digital marketing trends says Dallas SEO Expert Qamar Zaman
It's estimated that people will spend $204 billion in digital advertising in 2017, and that number is only expected to grow.
Staying on top of digital marketing trends is good for professionals in all industries. Knowing what's going on in the digital world can help you bring in more clients and promote yourself online.
The digital marketing world moves fast, trends fall in and out of favor over time. Others evolve and become a new and improved service people want to use.
If you want to learn about what digital marketing trends you should be using, read on.
The Top Digital Marketing Trends
If you follow the right digital marketing trends, you can do a lot to grow professionally and build your career.
Marketing yourself online can help you network, find new job opportunities, and advertise your business and services to a wide audience. However, in order for these things to happen, you need to have a robust digital market strategy.
If you want to have a digital marketing plan that sets you apart from competitors, make sure you follow these trends.
SEO Still Matters Says Dallas SEO Expert
Some people reading this may think that Search Engine Optimization (SEO) is an outdated digital marketing method, but that couldn't be further from the truth.
SEO may have changed from its early days, but it's still an important and powerful marketing tool when it's utilized right.
The old methods of putting as many keywords into your content as possible and building hundreds of backlinks won't help you anymore. Now it's about strategy, content, and authority.
Focus on learning the basics of modern SEO and see what you can do to optimize your website. Focus on having good content and utilizing the right keywords where it matters the most and makes sense.
Video Content Is King
Mobile devices and streaming speeds have finally caught up with video technology. Now it's easier than ever for everyday people to use video advertising.
The video is one of the most popular digital marketing trends people are trying to utilize. It's estimated that 80% of all online traffic will be comprised of internet videos in just four years.
Social media platforms like Facebook, Snapchat, and Instagram are the ideal platforms to launch a video ad campaign. It's believed that video is so popular that some marketers believe that these platforms boost traffic to video content.
Feel free to get creative with the content, and don't feel like it has to feel like you're directly pitching someone. Share interesting facts about your profession that will encourage people to click and share your content.
Live Streaming Is Popular
We can't talk about the popularity of video content without mentioning the streaming video.
Video streams can be set up easily on most popular social media platforms, and they're one of the hottest digital marketing trends people are using.
The right live stream can promote your services. You can give a live tour of your office, host a live QA session, or simply live blog what trends and news you want your followers to know about.
Data Collection Is Important
You have countless visitors on your website and social media profiles each day. Visitors seeing your content can help your business, but learning about those hundreds of visitors would be more helpful for you.
Do you know if your social profiles are visited by more men or women? Do you know their ages, interests, jobs, and income levels?
If you check out the insights and analytics features on social profiles, you'd already know the answers to these questions. This is why big data is one of the most popular digital marketing trends around.
Social platforms already know the benefits of big data, that's why they've been collecting important data for you. Check out these features on your profiles today to see what kind of audience you attract.
You should also take some time to learn about Google Analytics. You can gain valuable insight into your visitors, but you can also use the data to find ways to improve your website.
See how your bounce rates on individual pages are. A high bounce rate could mean that visitors aren't finding the information fast enough. You may want to consider making certain info points more prominent.
Check out your overall traffic to see what pages people are visiting the most. You may want other pages on your site to follow the overall set up and flow of your most popular pages.
Influencers Can Help Your Business
Influencer marketing may seem like the kind of digital marketing trends only big brands can utilize, but businesses of any size can benefit from help from their biggest fans.
Influencers don't have to be big celebrities or the most popular bloggers, they can be your most loyal customers. See which ones are popular on social media or review sites, and ask if they'd be willing to talk about their experience with you.
Don't be afraid to ask people you know are respected in the community to share their positive experiences with you. It can do wonders for your social media marketing efforts.
For local business owners, a positive tweet from the mom everyone likes and a good Yelp review from the high school football coach can do wonders for your online reputation.
PPC Is Easier Than Ever
PPC is one of the digital marketing trends that never truly went away, it improved itself and is now more popular than ever.
In the past, setting up a PPC campaign would be a long task. Now you can have a robust PPC campaign in a few minutes.
Use the data you've collected from your website and social platforms to set a target audience for your campaign. After that, you can choose where you want your ads to display.
In the past, you only had access to the top spots in certain search results, but that isn't the case anymore. You can design a banner ad that can display on websites, or even have the ads show up on Facebook and other platforms.
Shareable Content Is King
The phrase that "content is king" has been used so much in the digital marketing world it almost sounds cliched, but it still rings true to this day.
Content may still be king, but it's a new type of content that's important. Content needs to go beyond written blog posts at this point, you should be producing different kinds of content for the variety of platform you have.
Get a virtual tour shot of your office, and post it to your website, social profiles, and every review site you have access to.
You can still have written posts on your, but think of different kinds of media you can add to it. Consider making your written blog post into an infographic that you can post to your social profiles.
Experiment with video content, and add more visual elements to your post. You can even record audio and make your own podcast.
Make sure that whatever you produce can be easily shared by others on their own profiles.
Messaging Apps Are Getting Big
You probably use Gchat, Facebook Messenger, and other apps to talk to your friends throughout the day. You can use the same app to stay in contact with your customers.
Out of all the latest digital marketing trends, messaging apps may be the most versatile.
There are so many integrations you can make with a messaging app. With the right tools, your customers could do everything through a messaging bot.
You can have a bot that can help customers schedule and cancel appointments that work through popular messaging apps. You can send them reminders through the app too.
They can also be excellent customer service tools. Instead of having your customers use an FAQ page to answer their questions, have a messaging tool they can message directly.
If you have a sale or promotion, you can tell customers about it through the messaging app of their choice.
Time-Sensitive Content Is Popular
Showing urgency is a simple way to persuade people to engage with your content. The easiest way to create urgency is to make time-sensitive content.
Snapchat has been using this content model since it launched, and that's why the platform's content has such a high engagement rate. People know that the content won't be there forever, so they want to see it as soon as they're notified.
Facebook Live is a great way for you to create video content and utilize the urgency of time-sensitive content. Users know that they only have one chance to see your content live, so they'll be eager to watch.
Instagram followed in Facebook's footsteps, and now they have their own live streaming service.
Be sure to give people a reason to engage that goes beyond the time-sensitive format. Make your content interesting, and post about it beforehand to show people why they need to see what you're about to stream.
Next Steps
Now that you know about the latest digital marketing trends, it's time to learn more about marketing.
Check out our post about our own daily marketing and business checklist. It can help you learn what you need to focus on to start building a successful marketing strategy.
When you're ready, contact us so we can help you put together a digital marketing plan that can help your business.
Qamar Zaman is a leading Dallas SEO Expert who specializes in SEO for law firms.
Disclaimer: The information does not constitute advice or an offer to buy. Any purchase made from this story is made at your own risk. Consult an expert advisor/health professional before any such purchase. Any purchase made from this link is subject to the final terms and conditions of the website's selling. The content publisher and its distribution partners do not take any responsibility directly or indirectly.  If you have any complaints or copyright issues related to this article, kindly contact the company this news is about.