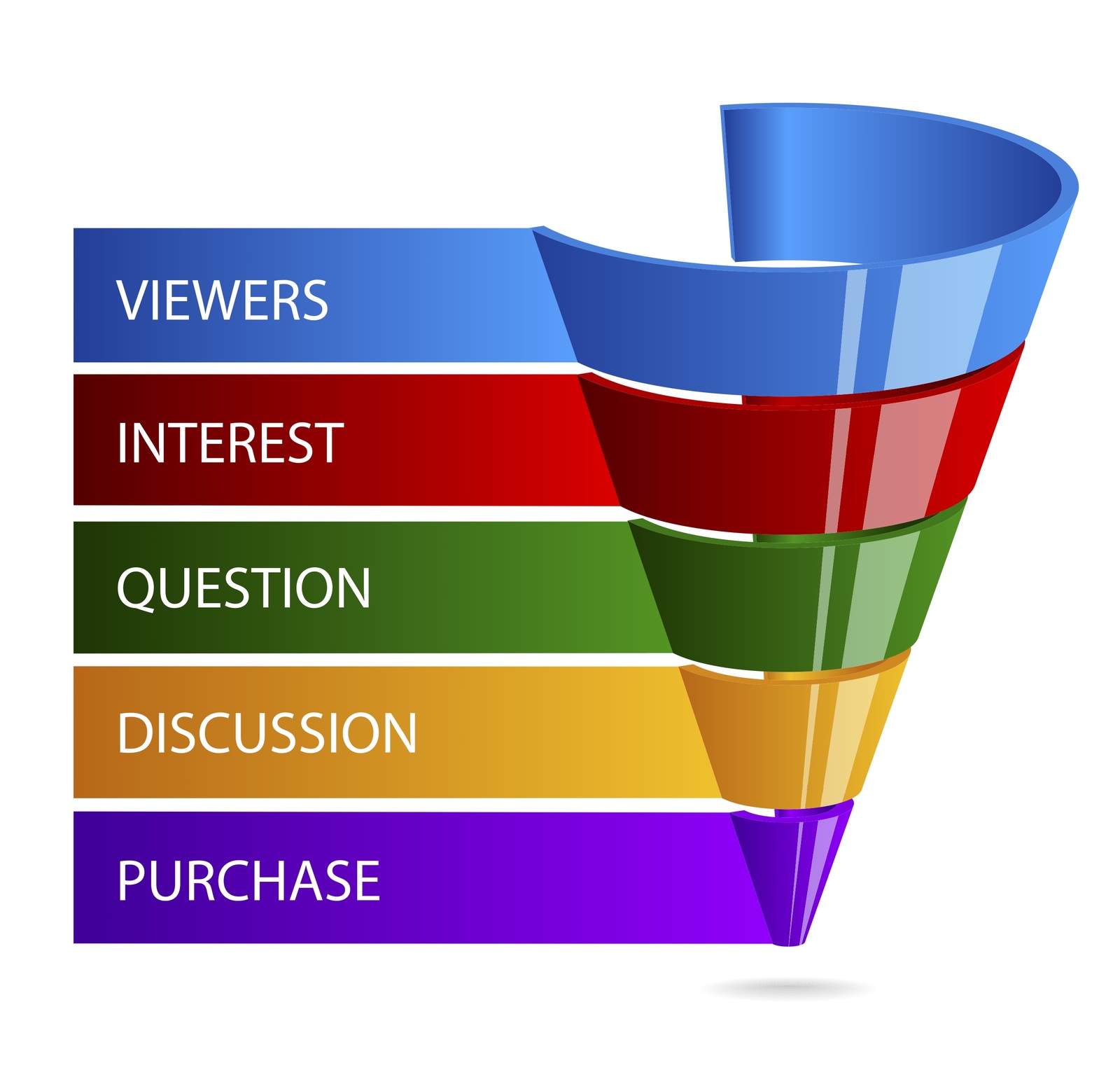 How to Listen to Customers & Lead Them to Your Sales Funnel
Knowing the customers, understanding their pain points and preferences, needs the business owner to master the art of digital listening.
Most business owners are in a hurry of selling their goods. Their high pitched sales blabbering mostly goes wasted as they are not listening to their customers and prospects. They are not understanding their customer's pain points, needs and preferences and hence, their sales efforts mostly goes to waste.
So how to define a good salesman?
Well, a good salesperson is the one who tries to understand his/her customer. Listen to what they say before pitching sales. This way, we understand the customer, his needs, his pain points before actually they open a sales person opens their mouth to talk about their products and services. Thus, listening gives them time to think and strategize if their products addresses the market's pain.
A walk in customer does not give the salesperson enough time to think, but instant action to resolve the customer's burning issue is needed.
With online sales, things are a bit different. The thing that remains common is that the salesperson needs to be a good listener. Customer profiles, where he lives, which school he went to, where does he work, where does he lives and other demographics can give a prudent person enough insight on the customers and hence can set a conversation tone.
Salespersons can also engage with the customers, learn about them even when the customers are not conversing with the salesman directly, they could be conversing amongst themselves.
Defining the attribute of a good salesperson, Ted Rubin - Social Marketing Strategist says, "There's a single distinction between great and not-so-great salespeople that just about everyone can agree on: It's the ability to listen."
David Hibbs contributes his thoughts in Oracle's Blog about the relationship between listening to customers and its impact on sales.
How listening to your customers impacts the bottom line
"It's time for relationships to come first. Those that are not jumping on the bandwagon
are going to be late to the party...that's if they even make it to the party!"
https://blogs.oracle.com/marketingcloud/how-listening-to-your-customers-impacts-the-bottom-line
This brings us to engaging with the customers. Right? With so many channels to speak to the customer, the marketers forget that marketing is not always a one way game to play. When they are pitching their marketing words, adverts, blogs, press releases, YouTube videos, social shares etc to the prospects, at the same time be ready to hear it from the marketing prospects and the current customers. Be ready for the negative remarks and get ready to reply to them.
This does require listening first, with patience. The marketers, unlike the walk-in customer who catches the salesmen by the neck, have time to study and learn about the prospect, go through the notes and strategize a reply. No more blabbering but send a learned reply in response to a question, a comment or a referral.
About customer engagements, let's hear it from the experts who tell the marketers that they can indulge in 4 types of engagements with the marketing prospects and customers to be.
Buzzwords defined: 4 forms of customer engagement
"With new technologies like consumer-management platforms, options are unlimited for
marketers who want to understand, predict and monitor engagement levels – not just
transactions – and marry those disparate data points together to create a real-time
picture of the way various types of engagement affect the brand.
http://www.the-future-of-commerce.com/2015/05/21/buzzwords-defined-4-forms-of-customer-engagement/
Social is the best way to be in the eyes of the customers. Do you agree? Every marketer is on Facebook, Twitter, most of them are on LinkedIn, Instagram, Pinterest and other. Quite a few utilize and take the benefit of YouTube Videos and SlideShare presentation to bring their business story in front of their prospects. But when it comes to reply to the comments, the response rates fall below average.
Marketers are used to throwing adverts, blast emails, post blogs and disseminate press release digitally creating a one way traffic,which they are so much used through conventional means of marketing.
Social shares are not like marketing postcards or door hangers, neither the YouTube videos are the simple 30 seconds TV commercials that could pass by, these are interactive social marketing tools that can help you to break into conversation with the customers and prospects and help you to extend your online engagement ethically, emotionally, rationally. Leading them by their hands and creating an opportunity of entering into a business deal.
It boils down to finding a way to connect with the customers and bringing them into our side of the business deal.
Jacquelyn Smith, Forbes Staff contributes to the Site with her article telling us how social media can help in building engagements with customers.
How To Use Social Media To Make Sales
"An integral part of the sales process is getting to know your prospects and establishing
relationships—and it turns out that social media can help you accomplish this quickly
and easily."
http://www.forbes.com/sites/jacquelynsmith/2014/01/10/how-to-use-social-media-to-make-sales-2014/
Hence, the marketers must keep their eyes and ears open to grasp every conversation from their customers, take some time to understand their needs and then respond to bring the prospects into their marketing net.
Listening and listening well, remain to be the key to the sales.
Key Takeaways
Get to learn more on channels of digital marketing, free social media marketing channels and how to use social networks effectively by bookmarking Qamar Zaman's Blog.
Qamar Zaman is the founder of online pitch engine Submit press release 123 that helps businesses of all types get brand visibility by creating online press releases that get attention of the media.  

 

This news has been published for the above source. Kiss PR Brand Story Press Release News Desk was not involved in the creation of this content. For any service, please contact https://story.kisspr.com.

Disclaimer: The information does not constitute advice or an offer to buy. Any purchase made from this story is made at your own risk. Consult an expert advisor/health professional before any such purchase. Any purchase made from this link is subject to the final terms and conditions of the website's selling. The content publisher and its distribution partners do not take any responsibility directly or indirectly.  If you have any complaints or copyright issues related to this article, kindly contact the company this news is about.