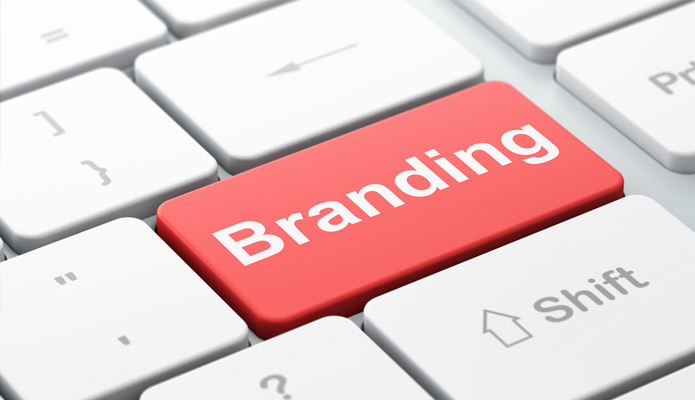 The Fastest Way to (Avoid) Bury(ing) Your Brand Online
Three tips from a Dallas based web-marketing expert for getting your business brand's marketing collateral out of the digital slush pile.
However one chooses to interpret the title, the intended message is the same. There are key steps in marketing that businesses today must take to make sure their brand develops the right following, which if avoided can have the opposite effect and drive said followers away. According to Qamar Zaman, digital marketing expert and CEO of online press release distribution service, Submit 123 PR, a significant percentage of businesses today end up burying their own brand online by relying on web marketing efforts that are outdated and void of what's needed to be ranked competitively on Google. Says Zaman, "in addition to adhering to the strict guidelines outlined by Google for SEO purposes, today's digital marketing strategies must be far more socially driven than many businesses are accustomed to."
By "socially driven," the digital marketing expert is in part referring to the use of social media content in business marketing today, which creates a personal connection that many either shy away from, or don't know how to effectively nurture. Whether with blogs, press releases, or other written pieces used for online business promotion, Zaman says that it is important for businesses to create content for their brands that can be discussed on social media as well as reproduced by journalists so that readers can share these stories with their own social network following. "Failing to consider where one's fan base is predominantly congregating online, and not actively communicating with them on social networks are two disastrous mistakes businesses commonly make when trying to develop a brand building marketing strategy," he asserts.
Furthering this point, Inc. magazine published a report outlining ten mistakes that often hurt the reputation of brands in marketing, noting the value of distributing messages to targeted consumers through social networks.
Source: Inc. Report "Avoid Hurting Your Brand With These 10 Social Media Mistakes"
"As of January 2014, 74 percent of all Internet users were on social networking sites. In other words, your brand needs to be active on social media to reach a huge chunk of your potential fan base."
To read more visit http://www.inc.com/john-boitnott/avoid-hurting-your-brand-with-these-10-social-media-mistakes.html.
What is Online Branding, Really? And How Can Businesses Do it Well?
In an article for Entrepreneur magazine, Writer Luke Summerfield identified branding as "the process of forming memories, emotions and a relationship around your brand in the consumer's brain. The goal is to build such a strong connection and such strong belief that the consumer take on your brand identity as their own. They use your brand to help define who they are as a person."
Source: Entrepreneur Report "How to Build a Brand That Attracts Die-Hard Followers"
As suggested by Zaman, in order to build a strong reputation for a business brand online, and ensure that digital marketing collateral is used effectively there are three key things one must consider. These are:
"Lead With a Story" - As former director of market research at Procter & Gamble Paul Smith writes in his book of the same title, many companies have a foundational story that hasn't been told yet. Zaman says that getting attention for one's brand requires building a connection that allows readers to be a part of the story. This typically occurs when they are inspired by it in some way. Says Zaman "your business marketing pieces must tell your brand's story to be noticed online. No matter how far technology drives us today, generating human interest will never go out of style."
Adhere to Google SEO Guidelines - It's no secret that Google is both king and queen when it comes to online search, therefore it is important to make sure that content has what is required by the search engine to be ranked. According to Zaman, "forgetting about organic SEO is one of the fastest ways many businesses bury their branding content."
Always Remain Social - Driving home the point once more Zaman says that businesses must take steps to ensure that their blogs, press releases, and other marketing pieces are promoted through social media. The digital marketing expert states "businesses can receive help on this front with services like Submit 123 PR, that actually make social media distribution a part of the package. Failing to market on social media today is a wealth of missed opportunity, period."
For more expert business marketing tips from Qamar Zaman, or for more information about the services provided by Submit 123 PR, please visit
http://qz.submitmypressrelease.com/
Media Contact:
Submit Press Release 123
Salma Zaman
972-646-2788
Connect with Submit on Facebook, Twitter, or Google+.
#QamarZaman
News Provided By: Submit Press Release 123 


This news has been published for the above source. Kiss PR Brand Story Press Release News Desk was not involved in the creation of this content. For any service, please contact https://story.kisspr.com. 
Disclaimer: The information does not constitute advice or an offer to buy. Any purchase made from this story is made at your own risk. Consult an expert advisor/health professional before any such purchase. Any purchase made from this link is subject to the final terms and conditions of the website's selling. The content publisher and its distribution partners do not take any responsibility directly or indirectly.  If you have any complaints or copyright issues related to this article, kindly contact the company this news is about.