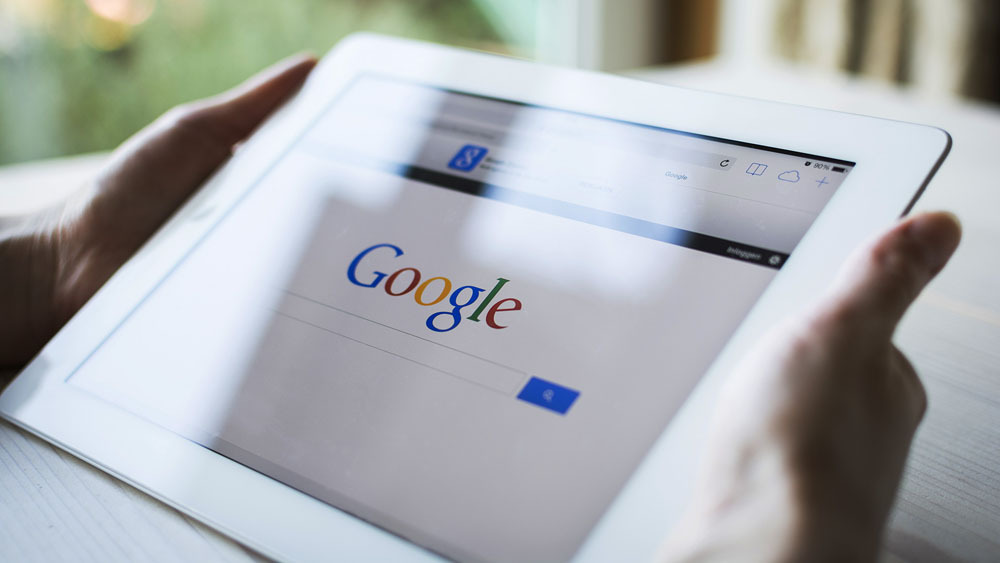 Top 5 Google Search Result Types Crucial For SEO
Dallas, 06/01/2016 /SubmitPressRelease123/
They've been doing this mainly to enhance user experience and of course, to increase their monetization channels. With these changes, it is important to find out how you can benefit from learning ways to put your business in each time a specific type of search result is displayed.
So far, there are mainly 5 types of search results that are currently being used. These are the Organic Search Results, Featured Snippets, Local Results, Ads Results, and Knowledge Graph Results. Let's discuss each one of them below.
(1) Organic Search Results
This is the one you are most familiar with. These are natural or non-paid results most searchers are exposed to. This type also has 5 subtypes: Default organic listings, Social listings, News listings, Images, and Videos.
Default organic listings
This is probably the most important type of search result when it comes to ranking organically. It is because most users prefer this type over sponsored or paid.
Make sure you use structured data markup on your website so that your listings will be displayed in rich snippets. When your search result is in a rich snippet, there's a higher probability that your target audience will choose it from the list of results.
Social listings
This type of listing often appears when a searcher types in a popular personality in Google. If you are a brand, then it is important to have a presence on Twitter and other social networking sites as well. Although Google is adamant in confirming that social media is part of their overall search algorithm, independent study and experiments reveal otherwise.
For a higher probability for your business to appear in a social listing, it is recommended that you have a verified social network account. To verify your Twitter account, you must know first if your account is eligible for the verification process.
News listings
If you have an active press release campaign, getting your content in this type of search results is very important. To make sure your content will get better ranking, you need to submit your press releases in high authority news websites.
Image listings
Other than the regular image listing (for example for the search query Dallas), Google now also display an array of images on the first page of the search results. When you click on these images, you'll be redirected to another Google page where you can have direct access to the source link of the image.
Getting your images on that array can be very useful in driving traffic to your website. Always remember to optimize your images for search engines by uploading the right sizes and submitting the correct tags and descriptions.
Video listings
A video can be a very engaging content. Having your tutorial video get displayed on top of the search results opens up opportunities and can drive more traffic and leads. Google usually returns video results for how-to search queries, so make sure to create videos that answer the needs for this type of audience.
Make sure you optimize your video for search engines to rank it on the top. The video listing shown in the screenshot above shows that you need to use the right keywords, titles, and description to make your video appear on the uppermost part of the search result.
App listings
If you are an app developer or if your business just released an app to increase your visibility on mobile platforms, then getting your app displayed in this listing can help a lot in getting more people to see and download it.
(2) Featured Snippets
These are search results that are displayed with very detailed descriptions and graphics. Search results like these have higher click-through-rate because they look very convincing. There are two subtypes of featured snippets: the travel box and the rich answers.
Travel Box
This type of search result is very useful for travelers because it provides a graphical answer to their queries. Airline and transportation companies can benefit from these through the public transportation tab wherein searchers can look up which bus or airline is flying to a specific destination.
If you are a transportation company, you may join Google's transit partner program to get your establishment listed.
Rich Answers
This type of search result is actually very beneficial to your website. Imagine the increase in click-through-rate every time your content is featured as a rich answer. This gives you more traffic, thus increasing the chances of getting more leads and conversions.
Make sure to check your analytics and find out what are the typical how-to questions used by your website visitors before they arrive on your web page. From that data, you can create content that can completely answer their queries.
(3) Local Results
These are search results that answer local or mobile related queries. It has two subtypes: the local pack and the local knowledge graph panel.
The Local Pack
If you are a local business, then this type of results should be the focus of your optimization efforts. Getting your business name at least on the featured top 3 can help a lot in boosting your traffic and leads. Once you clicked the More places at the bottom, you will be brought into another page wherein more local options are available.
You can see in the screenshot above that there are more pizza stores being listed in there and there are 2 filter options (Rating and Hours) to specifically meet your prospects' preference.
You can only get your business appear on this type of search results once you successfully claimed your Google My Business listing. If you haven't setup your profile yet, then go to this page. Make sure that your business information is complete and free from errors. Once you're done setting up and your profile has been approved, you can start asking your current customers to rate your business so that you can gain positive reviews.
Local Knowledge Graph Panel
This type of search result specifically answers queries about local brands. The panel on the right side features photos and complete details of the establishment address. It also put a link that redirects to its main website, and at the bottom, you can see the latest reviews left by its customers.
To have a result like this when someone searches for your business, you should have a profile in Google My Business listing. Also, it is highly recommended that you get more citations from local review sites and directories. Don't forget to ask your customers to leave great reviews. It matters a lot to your prospects.
(4) Ads Results
These are paid or sponsored search results wherein a disclaimer or a yellow icon (Ad) below its title says that it's not an organic listing. As of the moment, there are 5 subtypes of Ads results. They are the AdWords ads, the Google Shopping results, the Google Flight results, and the Hotel ads results.
AdWords Ads
These ads results appear on top or at the bottom of the search results. You need to have an AdWords account and run an ad campaign if you want your business to appear on this type of listings.
Google Shopping results
Google used to also display this type of search results along with organic listings but as of the moment, you can only find them when you click the Shopping tab. This is quite beneficial if you are running an ecommerce website or an online store. To get listed, you need to have an AdWords and a Merchant Center account. Click here to get started.
Google Flights results
This type of search results appear along with organic listings every time someone enters a query with an intent to book for a flight ticket. It usually appears as a box that contains a list of airline choices, date of flights, estimated length of travel, and possible ticket prices.
For more flight choices, the user can click the Flights tab on the top menu. He/she will be redirected to a page wherein a more comprehensive list of available flights is displayed. This type of search result can benefit airlines, travel companies, and airline distributors.
To be considered in this listing, you need to contact the ITA. Google receives a sort of a commission for every successful booking from these search results.
Hotel Ads
The same with Flight ads, Hotel ads listing also appears with organic search results. Searchers can instantly book a hotel without leaving Google through the hotels' booking partners. To get your hotel displayed in this type of search result, you should advertise with Google through their Hotel Ads program.
(5) Brand Knowledge Graph Panel Results
This type of search result is compelling and powerful. When someone searches for your business using your brand keywords, it brings more authority when the result is like that one in the screenshot above. You need to have a complete profile in Wikidata and Wikipedia to get your brand listed. Also, make sure your website uses the right schema markups and that your social profiles are verified.
I guess this is somehow a very long list because of the subtypes. Now that you know the importance of putting your business in these types of search results, your next move is to plan which of them fits your niche and the type of content you have. Good luck!
source: https://kisspr.com/top-5-google-search-result-types-crucial-seo/
Newsroom powered by Online Press Release Distribution - SubmitMyPressRelease.com
Disclaimer: The information does not constitute advice or an offer to buy. Any purchase made from this story is made at your own risk. Consult an expert advisor/health professional before any such purchase. Any purchase made from this link is subject to the final terms and conditions of the website's selling. The content publisher and its distribution partners do not take any responsibility directly or indirectly.  If you have any complaints or copyright issues related to this article, kindly contact the company this news is about.